Male factor infertility is on a global rise.
Sam Rider
explores male infertility's impact on men's mental health, investigates the pros and cons of DIY fertility tests and learns how infertility stigma is being dismantled by an unlikely group.
Fertility issues are more common than you might think – and they're on the rise. 
In the UK, one in six couples will have trouble conceiving. 40% of the time, it's due to male factor infertility, while 15-30% go through "unexplained infertility", where no obvious cause can be found.
These numbers are increasing each passing year.
The strain on the NHS due to COVID-19 is making matters worse still. The pandemic has negatively impacted the fertility treatment for 92% of patients, with 82% of tests or treatments postponed. 
"The psychological impact of infertility can take a huge toll on a couple's mental health," says Francesca Steyn, Peppy's Director of Fertility Services and a fertility nurse for more than 15 years.
"For men in particular, it can lead to feelings of failure and guilt. That's why it's so important people have access to counselling and support every step of the journey." 
Infertility can be more stressful – and expensive – than divorce.
Understandably, fertility challenges can cause significant emotional, physical and financial distress and deeply affect mental health. Nine out of every ten people who go through it will experience some level of depression, while 43% will report feeling suicidal.
In a recent survey 61% of people rated infertility as more stressful than divorce. For some, treatment costs can equal their deposit on a house (the average was £11,378).
"It's an emotional rollercoaster," says Francesca, whose career in healthcare spans both the public and private sector. "And most go into it completely unprepared. At school, they hammer into you how not to get pregnant, but there's no education around what happens if you can't.
"Once you start IVF there are obstacles every step of the way. Anxiety is through the roof. Even if the first few results are positive, and you get pregnant, waiting for the next scan can feel like an eternity."
Male fertility goes mainstream.
Fortunately, fewer and fewer men are having to go through infertility alone, as popular culture and health tech companies are helping raise awareness. 
In October 2020, the BBC aired Me, My Brother and Our Balls, "an intimate look into male fertility", with Chris Hughes of Love Island fame. The 2019 documentary The Easy Bit examined fertility treatment from the male perspective, something Francesca says is often an afterthought. 
Since 2003, the Movember charity has driven men's health issues up the national agenda. Tech companies are also increasingly addressing historically taboo subjects, from low libido to low sperm count.
"The stigma around mental health and male infertility is certainly changing but more needs to be done, especially in the workplace," says Francesca.
"Your fertility status does not define your masculinity"
All too often, men are reluctant to speak up about fertility issues. But, Francesca says, the LGBT community is pushing hard to change this. 
"Gay men seem to talk about their fertility more openly," agrees Michael Johnson-Ellis, co-founder of Two Dads UK, who've been supporting those going through surrogacy since 2004. "For most of us we will need to use reproductive science, so there isn't that stigma with IVF as there often is with heterosexual men."
Two Dads UK are campaigning for smarter guidance for healthcare professionals in surrogacy and challenging NHS trusts to be more inclusive. "We also want to encourage more men to talk openly about their fertility status and, importantly, how to improve it if this is an option," he adds.
"Your fertility status does not define your masculinity. Regardless of the results, it's important for us as a community to support each other."
How to kick off your fertility MOT.
Male factor infertility demands a greater stage and the rise of fertility tech. Companies such as ExSeed and MaleBox Health, are providing the platform it needs.
While Francesca notes a word of caution when using these services – as a negative result without adequate support could trigger anxiety that's "ten times worse" than finding out from your GP – she believes undertaking a fertility MOT is something all young men should be doing.
"People should be more educated about their fertility and encouraged to look into things earlier," she says, highlighting how having mumps in childhood can be a common cause of infertility in men, as can varicoceles (enlarged veins in the testicles).
Infertility can be reversible through medical intervention or lifestyle changes. "Just don't suffer in silence," says Francesca. "Reach out to the counsellor at your clinic. Make sure you understand your options. Be open and honest with your family and friends.
"And, above all, talk to your partner, listen to each other, and make sure you spend time together doing things that aren't fertility related too."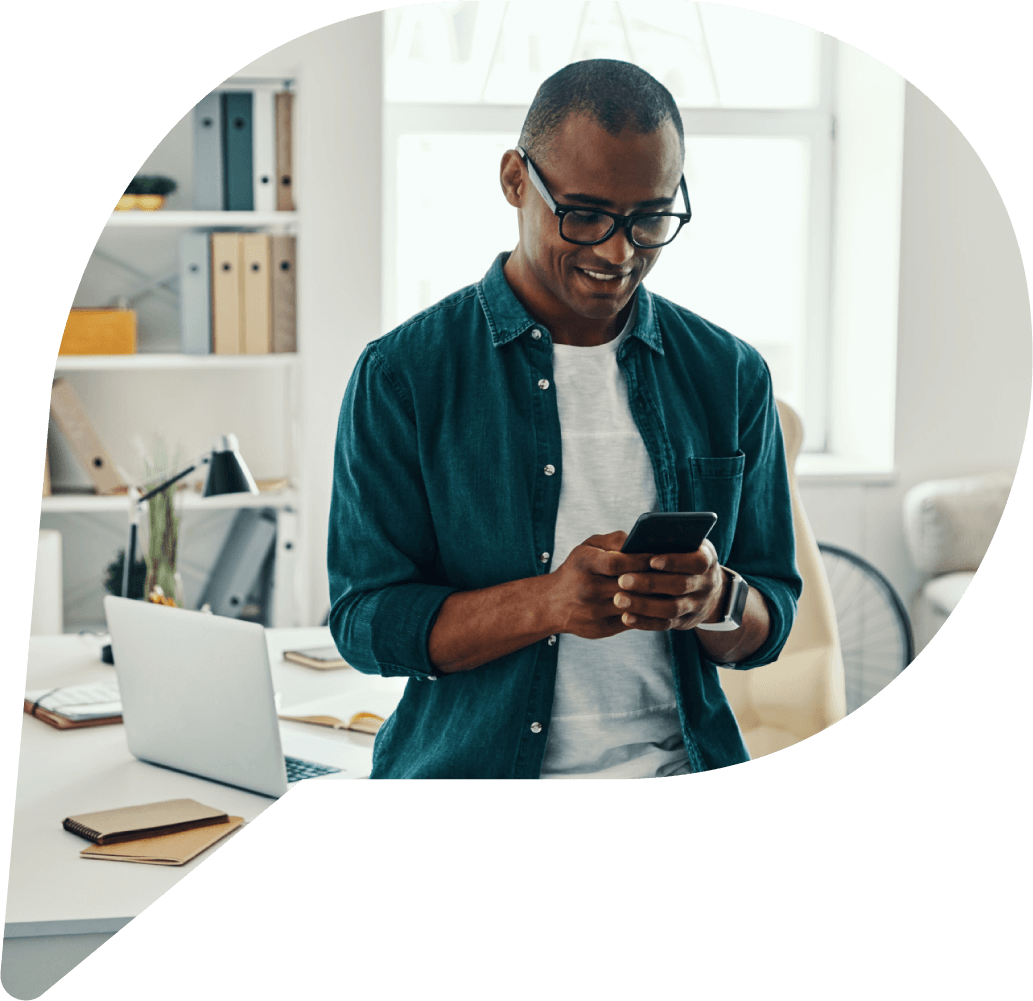 We believe mental health support should be available at every step.
It's why we offer the Peppy Fertility programme for men and women. We provide:
group and one-to-one chats with expert fertility practitioners,

specialist fertility mental health support an

free access to useful resources.
In the workplace alone, we've found that the right guidance and advice can reduce absenteeism due to IVF treatment and halve attrition rates.
The potential to break down the stigma around male fertility in the wider society is huge. "Infertility is a loss and a grieving process," adds Francesca. "Men tend to take all of that emotional turmoil on themselves, often dealing with the emotional strain of two people.
"But with the right evidence-based advice, resources and signposting, we can help you cope with the highs and lows of fertility treatment, wherever that journey takes you."